The great seagoing capabilities of Solaris Power
Smooth sailing through the waves and a dry deck in choppy seas
The sharp shape of the bow and the pronounced flare, softens the passage through the waves and keeps the deck dry.
Great stability while cruising and at anchor
The hull shape guarantees great stability and comfort when cruising and at anchor, without the need for stabilizers.
Efficient cruising both in displacement and in planing mode
Unlike ordinary boats with planing hulls, Solaris Power are capable to cruise steadily and without roll even in displacement mode from 10 to 14 knots.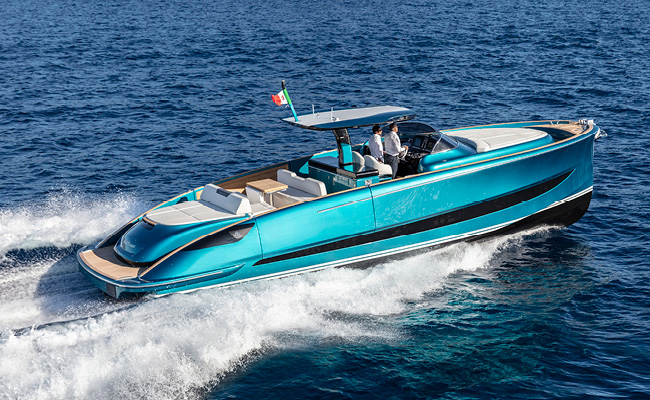 Low fuel consumption resulting in excellent range
The advanced studies on the shapes of the hull, ensure low fuel consumption, resulting in excellent range and reduced CO2 emissions. One example, the 48 Open at a cruising speed of 26 knots only needs 4.8 litres per mile.
Easy docking thanks to the joystick
Docking manoeuvres are simplified thanks to the joystick and the azimuth pods, even with a single person at the controls.
Low noise level and zero vibrations
The absence of the rotating masses of the shaft line and the engine exhausts in the propeller pods ensure absence of vibrations and low noise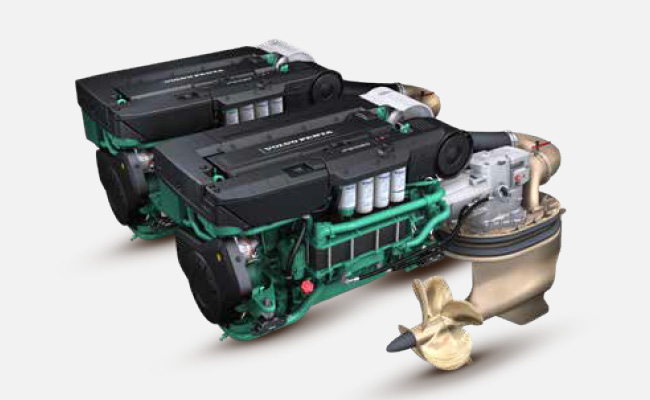 Spacious and well ventilated engine room
Offering easy access to the engine itself and to the other systems.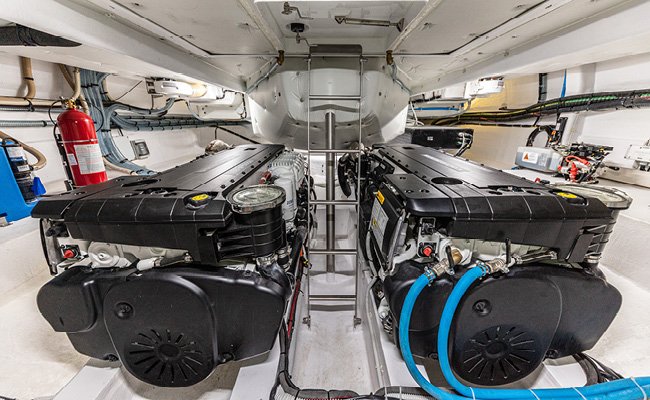 The latest propulsion technology
Solaris Power yachts feature cutting-edge propulsion working in synergy with the shape of the hull. This is the outcome of intense collaboration between Victory Design and Volvo Penta.
Since 2005 Brunello Acampora has been studying shapes that are optimised for the IPS, including 'azimuth pods' for planing hulls; having found they generate huge performance improvements.
Moreover, the compactness of the propulsion apparatus yields a noticeable increase of living space: the interiors of these boats compare favourably with much bigger yachts, and make the tender easy to stow, launch and haul.
Innovations for more on-board comfort
The decks of all models include lateral walkways that afford easy and safe movement from bow to stern.
These can be opened for enhanced enjoyment of the cockpit, increasing its surface by 20%.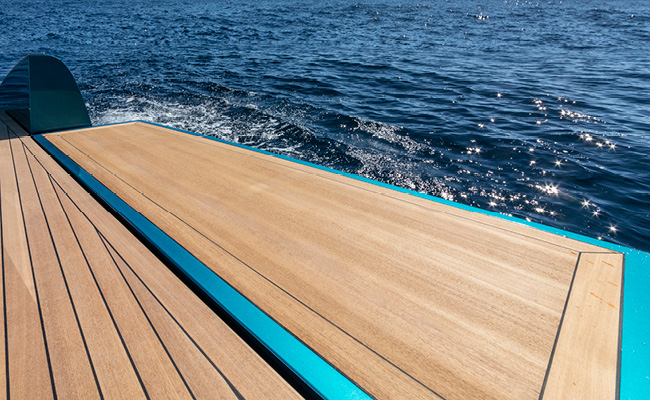 All Solaris Power have the bow sundeck, Open models also offer an aft sundeck.
The hydraulic gangway turns into a comfortable swim ladder.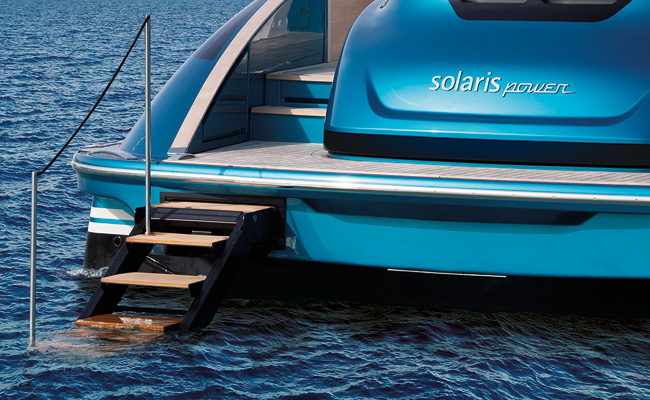 Under the aft opening sundeck there is a large garage that can be used for the tender and various water toys.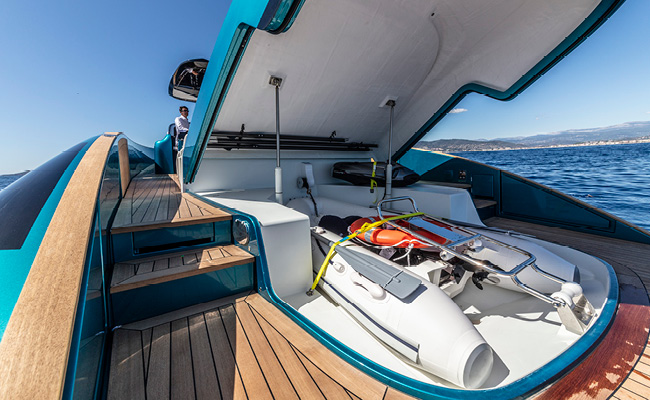 Layout in multiple versions
The internal and external layouts are available in several versions to suit the tastes and needs of owners.